Multiplatforming Public Service Broadcasting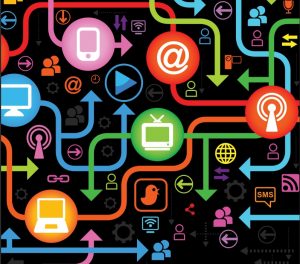 Trade-focussed in nature, this AHRC-funded project looked at specialist factual multiplatform productions and contributed to broader debates on Public Service Broadcasting and Content.  It examined the economic and cultural value, as well as pressures, that multiplatform public service content generates for broadcasters, the independent sector and UK Plc more widely.
Outcomes of the research included a detailed industry report, generated from 105 interviews with broadcasters, commissioners, TV and digital indies from across the sector. It also drew upon ethnographic data based on 40 weeks of participant observation in 4 UK television and digital Indies and an online survey of 103 Pact television and digital members.
For more details visit https://cowboysorindies.wordpress.com/.
EUscreen + EUscreenXL

EUscreen is a consortium of broadcasters, archives, television historians, technologists, designers and educators. It started in October 2009 as a three-year project funded by the European Commission's eContentplus programme. More than 40.000 videos, photographs and articles representing Europe's television heritage have now been made available online through a freely accessible multilingual portal, now curated by the EUscreen Foundation.
EUscreenXL improved and developed the EUscreen portal. It aligned audiovisual collections held throughout Europe and connects them within the audiovisual domain of Europeana, an online collection of millions of digitised items from European museums, libraries and archives.
Learning on Screen (BUFVC) Consolidated Search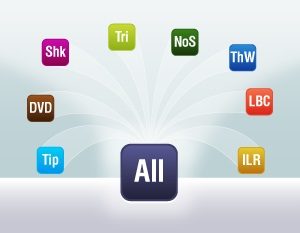 Working with the British Universities Film and Video Council (now Learning on Screen) the project consolidated BUFVC's nine existing databases and created an innovative search environment capable of returning results from film, TV and radio assets and metadata.
Now live, BUFVC Search hosts, curates and delivers 9 substantial online databases relating to film, television and radio content dating from 1896 onwards and containing more than 13 million records. Users from HE/FE institutions and BUFVC members only need to login once to access more online content.