Directors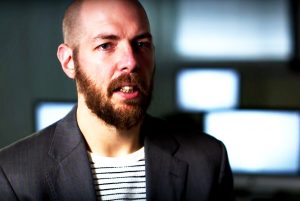 James Bennett is Professor of Television and Digital Culture at Royal Holloway, University of London. He was the Principal Investigator on the 'Social Media as Television Production Technology' project as part of Royal Holloway's ADAPT TV History research. His work focuses on the production cultures and shape of television and celebrity in digital culture. His latest edited collection, Media Independence: Working with freedom or working for free (Routledge, 2014), examines the role independence plays in the formation and role of media systems around the world.
He has previously completed work as Principal Investigator on a 2-year AHRC grant, Multiplatforming Public Service Broadcasting, which examined the role independents and multiplatform productions play in the future of PSB (2010-2012).This produced the industry report: Multiplatforming Public Service Broadcasting. 
He is the author of Television Personalities: Stardom and the Small Screen (Routledge, 2010) and the editor (with Niki Strange) of Television as Digital Media (Duke University Press, 2011) and (with Tom Brown) Film & Television After DVD (Routledge, 2008). His work has been published in Screen, Cinema Journal, Convergence, New Review of Film & Television, and Celebrity Studies Journal. He is one of the founding editors of Celebrity Studies Journal, and on the editorial board of Television & New Media.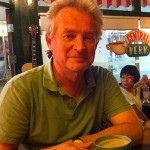 John Ellis is Professor of Media Arts at Royal Holloway, University of London and formerly a TV documentary producer from 1982-99. He is chair of Learning on Screen (formerly BUFVC) and past vice-chair of both the subject association MeCCSA and the producers' organisation PACT. He has been a visiting professor at Bergen University, Norway.
He led the ADAPT research project into the history of TV technologies, funded by the European Research Council, and now leads a work package on metadata in moving image production for the StoryFutures project. He is author of several books including Documentary: Witness and Self-Revelation (2012), TV FAQ (2007), Seeing Things (2000) and Visible Fictions (1982), and Language and Materialism (1977, with Rosalind Coward). He has published extensively in Screen, Media Culture and Society and other major journals. His work has been highly influential on the development of media and television studies in the UK, USA and Europe
John Hill is Professor of Media at Royal Holloway, University of London. His research and writing has focused on a variety of areas including film and television history, national and regional cinemas, the film industry, film policy and the politics of film. Hill is the author of Sex, Class and Realism: British Cinema 1956-63 (1986), British Cinema in the 1980s (1999), Cinema and Northern Ireland: Film, Culture and Politics (2006) and Ken Loach: The Politics of Film and Television (2011) as well as the co-author of Cinema and Ireland (1987). He is also the editor or co-editor of various collections including Border Crossing: Film in Ireland, Britain and Europe (1994), Big Picture, Small Screen: the Relations Between Film and Television (1996), The Oxford Guide to Film Studies (1998), the Companion to British and Irish Cinema (2019) and  four special issues of the Journal of British Cinema and Television – on 'Film in Britain in the New Millennium' (2012), 'Radical Television Drama' (2013), 'Ken Russell' (2015) and 'Play for Today at 50' (2022) – and special issues of the Journal of International Cultural Policy on 'Film Policy in a Globalised Cultural Cultural Economy' (2016) and the Historical Journal of Film, Radio and Television on 'Forgotten Television Drama' (2017).
He was Principal Investigator on the AHRC-funded research project on 'The History of Forgotten Television Drama in the UK' (2013-17) and was involved in successful bids for the establishment and funding of the AHRB Centre for British Film and Television Studies, the Irish Postgraduate Film Seminar and the Centre for Media Research at the University of Ulster (for which he was awarded over £3 million). He is currently  a member of the Royal Television Society Archive Advisory Group and the Northern Ireland Film Heritage and Archive Working Group and is responsible for collaborative PhDs with the BFI on 'Play for Today' and with Northern Ireland Screen and the Public Record office of Northern Ireland on 'Ulster Television in the 1960s'. He is a former Governor of the British Film Institute and Director of the UK Film Council.
TV Centre Associates

PhD Researchers
Rowan Aust – Film, video and digital: Editing technologies and practice in British television
Rose Baker – Ulster Television in the 1960s
Jessica Boyall – Black, British and Feminist – The History and Legacy of Ceddo, Sankofa and the Black Audio Film Collective
Katie Crosson – Play for Today at 50
Dana Hajaj  – Developing a TV Drama for the Misrepresented: British Arab Female Performers
Tim Heath – The evolution of sound recording and post-production in British television
Lisa Lin – Multiplatforming Chinese  – Digital Television Experience
Helen Littleboy – Reframing Authorship: British Documentary in the Digital Age
Victoria Mapplebeck – Text Me: Interactive Documentary and the Digital Archive (PhD by practice)