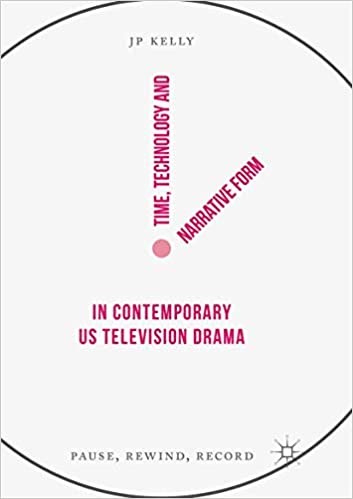 JP Kelly's book Time, Technology and Narrative Form in Contemporary US Television Drama: Pause, Rewind, Record has just been published by Palgrave MacMillan.
The book examines how television has been transformed over the past twenty years by the introduction of new viewing technologies including DVDs, DVRs and streaming services such as Netflix, Hulu and Amazon Prime. It examines how these platforms have profoundly altered the ways we access and watch television, enabling viewers to pause, rewind, record and archive the once irreversible flow of broadcast TV.
JP Kelly argues that changes in the technological landscape of television have encouraged the production of narrative forms that both explore and embody new industrial temporalities that he identifies as 'acceleration' (24; Prison Break), 'complexity' (Lost; FlashForward) and 'retrospection' (Mad Men).